Online payments via TrustPay
Using TrustPay you can pay by through internet banking of commercial banks in your country.
ONLINE PAYMENT in your INTERNETBANKING
Thanks to TrustPay – you can pay for products and services by standard bank transfers via secure payment gateway of your own bank. All the necessary payment info is pre-defined in your payment (amount, variable symbol). Our shop doesn't have any access to your personal information. Bank only informs us about successful/cancelled payments. The advantage of this payment method in comparison with standard wire transfer is, that we register your payment immediately after it was processed. That allows us to process your order faster.
VISA/Mastercard
Secure payment gateway TrustPay supports payments by standard VISA/MasterCard credit cards.
List of supported payment methods and banks
TrustPay service can be used by everyone, without necessity to register. All you need is to have bank account in one of the supported banks. TrustPay continuously extends the network of supported banks where you can carry out your payments.
The map of supported banks for instant bank transfers over the Europe: the map of supported banks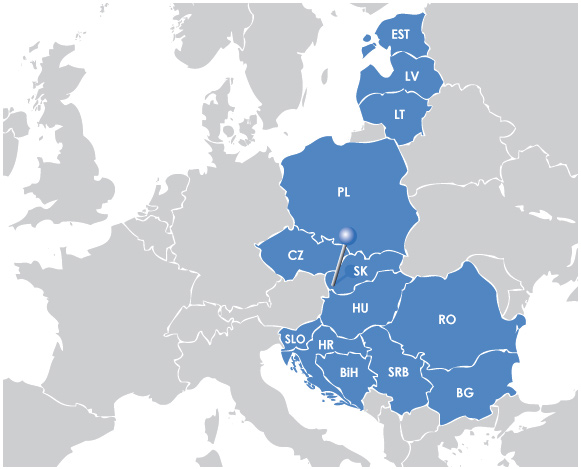 Supported credit cards:
Supported banks for instant transfers (Slovakia):
Tatra banka, Slovenská sporiteľňa, VÚB banka, ČSOB, UniCredit Bank, VOLKSBANK, OTP banka, Poštová banka, Prima banka, mBank